Efficiency at its best
The solid-state ground power unit combines a robust design with the latest inverter technology and cuts down lifecycle costs to a minimum due to highest efficiency. The modular design of all major electrical / electronic components guarantees highest output quality and reduces the mean time to repair to a minimum. The solid-state ground power unit is made of fully recyclable materials and therefore presents a sustainable possibility to provide electricity to aircrafts.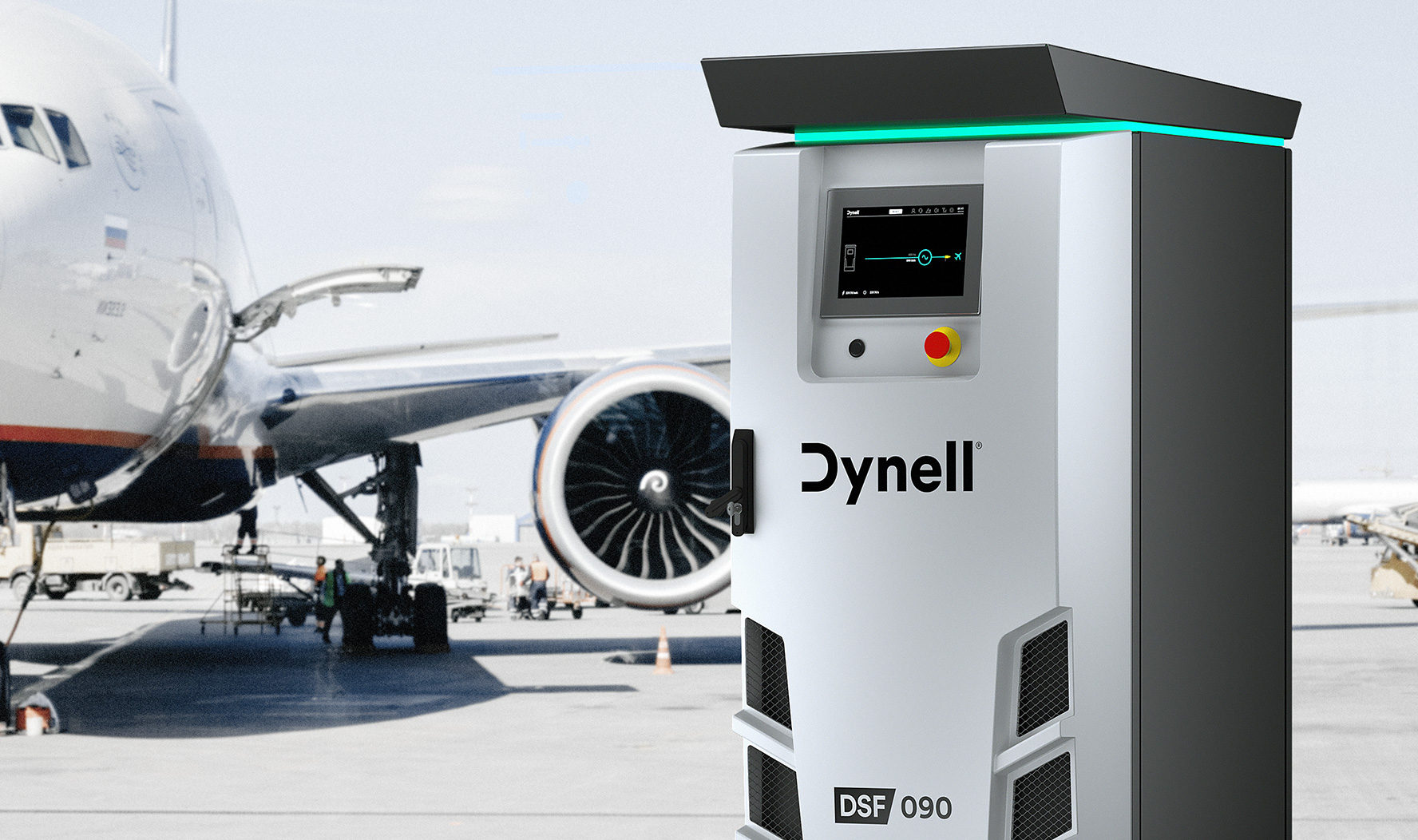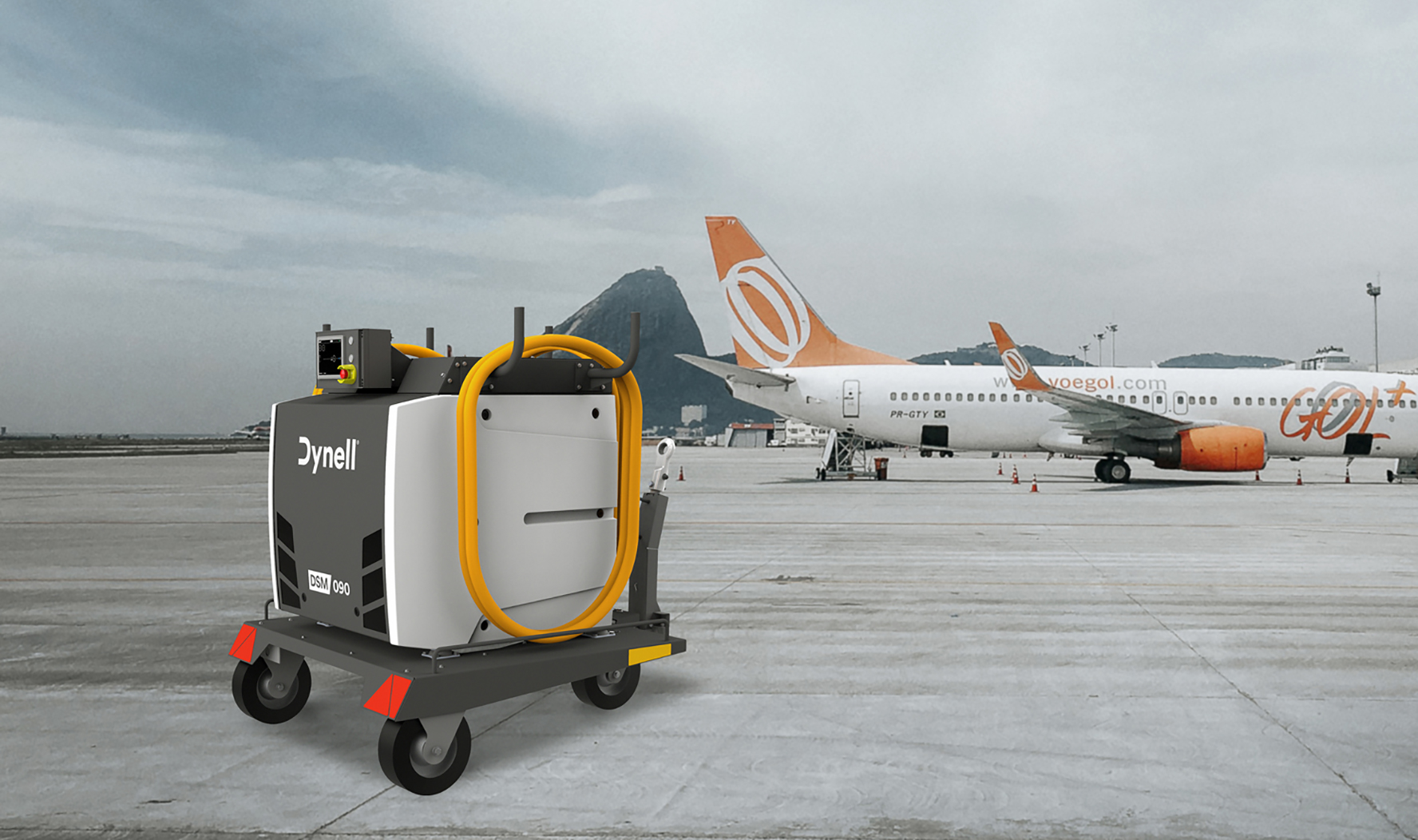 Mobile Version
The Dynell solid-state frequency converter is available in different mobile versions. The DSM 020-090-M is specially designed for the use in hangars. It can easily be moved by one person and has enough space to stow all input and output cables. The DSM 020-180-T is designed to be used on the apron. It can easily be hitched up and towed to wherever it is needed. Here too, all input and output cables can be easily stowed on the unit. In addition, all solid-state frequency converter, including the mobile versions, are available with simultaneous or non-simultaneous 28 VDC output.
Modularity
The modular design guarantees security of supply for the aircraft and increased availability, as redundant operation is possible. In addition, the plug and play system allows easy and fast installation with best accessibility to connect input and output cables. The whole system is designed to be fail safe and to ensure highest reliability, substantiated by using only the latest components.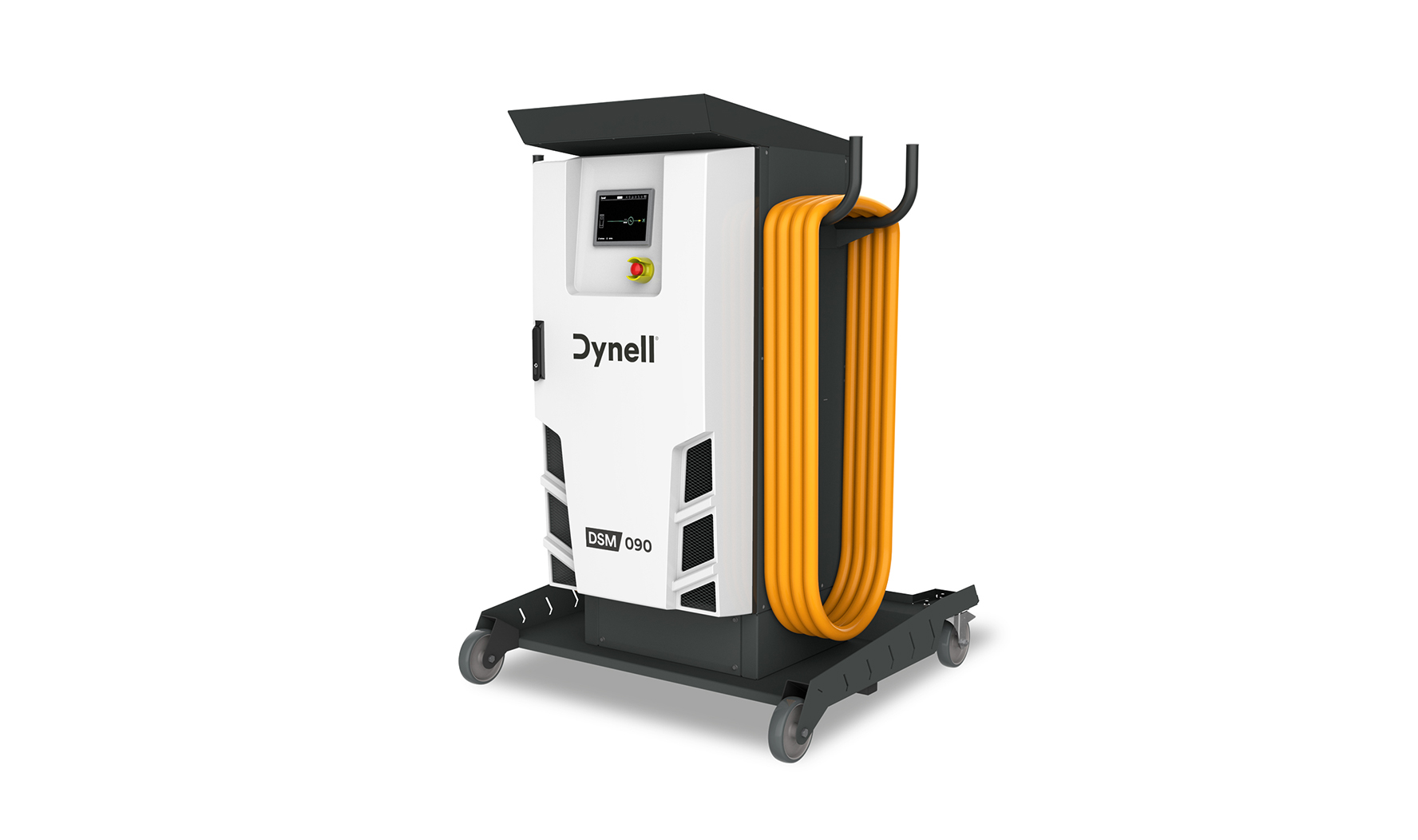 Advantages
Compact and modular design
Latest inverter technology
Lowest MTTR
Plug & play – easy installation
Easy and intuitive operation
Recyclable materials (PMMA)
Comfortably combinable with all connection systems
Different mobile versions for all fields of application available
References
The power to convince: Innovative technology supplied by Dynell can be found at a wide range of airports and aviation companies – all around the globe.