Economical power supply
The combination of the highly efficient generator and the latest engine technologies guarantee optimum power supply with reduced operation costs. In addition, the low-maintenance product concept reduces time and costs for spare parts and maintenance.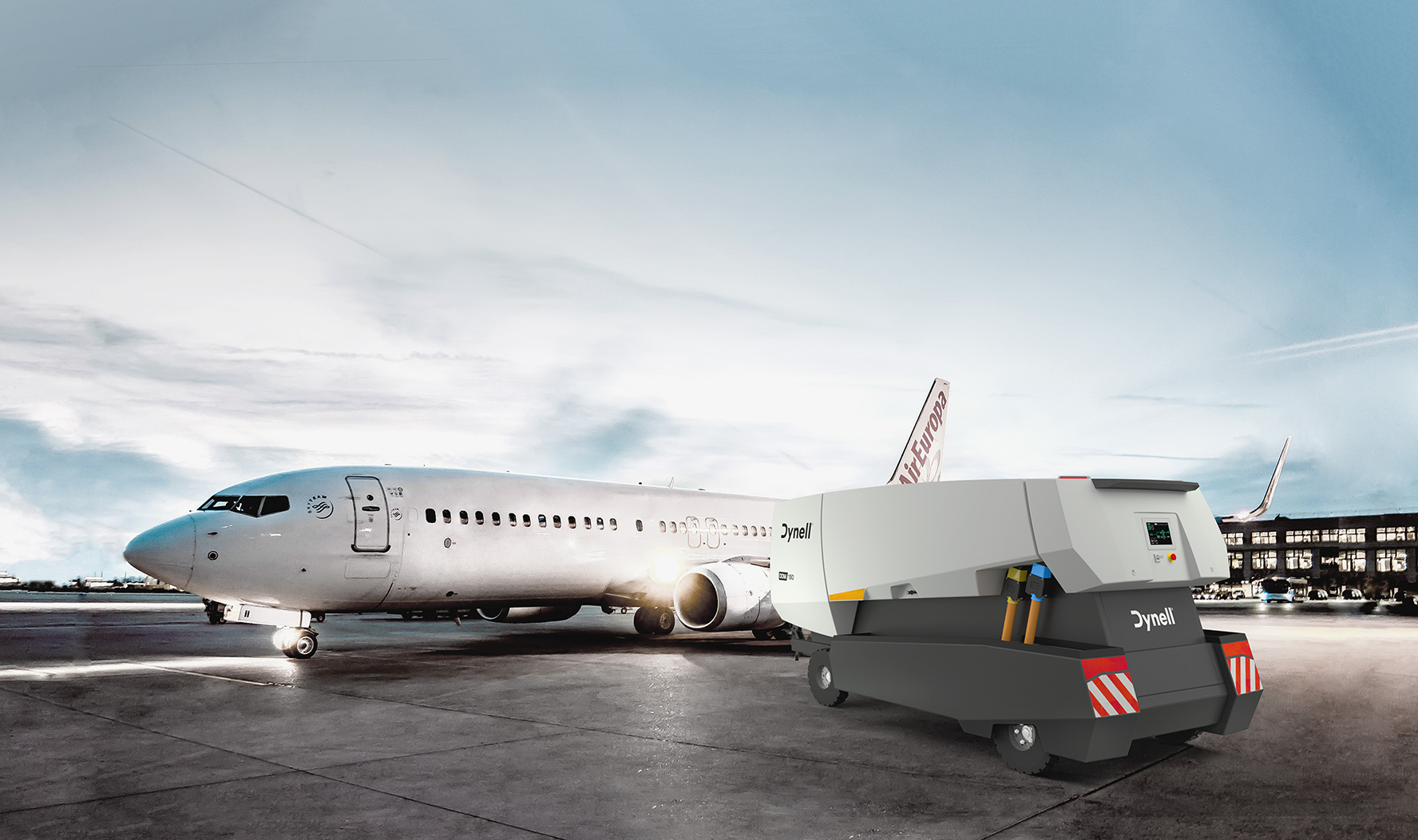 Optimized maintenance
Dynell's diesel-driven ground power units are built to last. The innovative design withstands the harshest conditions at the apron. Due to the thought-out product concept, which is based on the experience by ground handling personnel, very low maintenance is necessary.
Intuitive User Interface
The newly designed user interface is reduced to the very essentials. It is intuitively to use for the operator and the service staff. On-site maintenance and service is improved by remote access to all units. In the future, predictive maintenance will further increase the units' availability.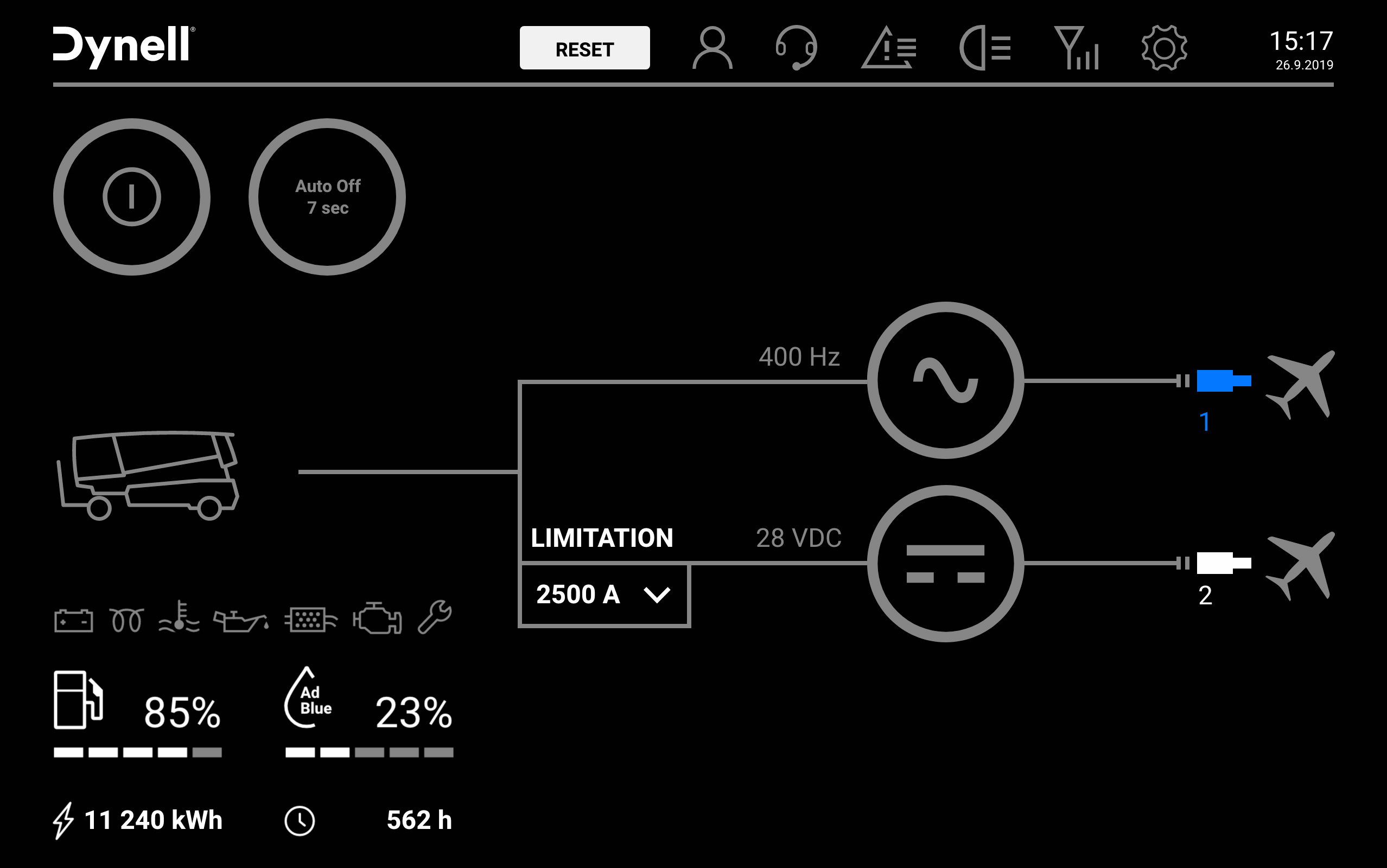 Advantages
Remote access - 3G ready
Reliable 400 Hz power
Latest engine technologies EU stage V Highest efficiency
Highest efficiency
Best service and maintenance access
Fully recyclable materials
References
The power to convince: Innovative technology supplied by Dynell can be found at a wide range of airports and aviation companies – all around the globe.