It is well known that electric devices have a high efficiency. Therefore, you should compare different models carefully. The reason is that you have to assess the losses of the whole system, which is the part of the power that is wasted or unused.

Now let us illustrate this with the example of a solid-state ground power unit. The Dynell DSF has an efficiency of 96% over a wide power-range. This means that 100% of power is feed into the unit and only 4% unused losses occur. Other units often state 94% efficiency, leading to 6% system losses. Consequently, the compared product has 50% more losses than Dynell.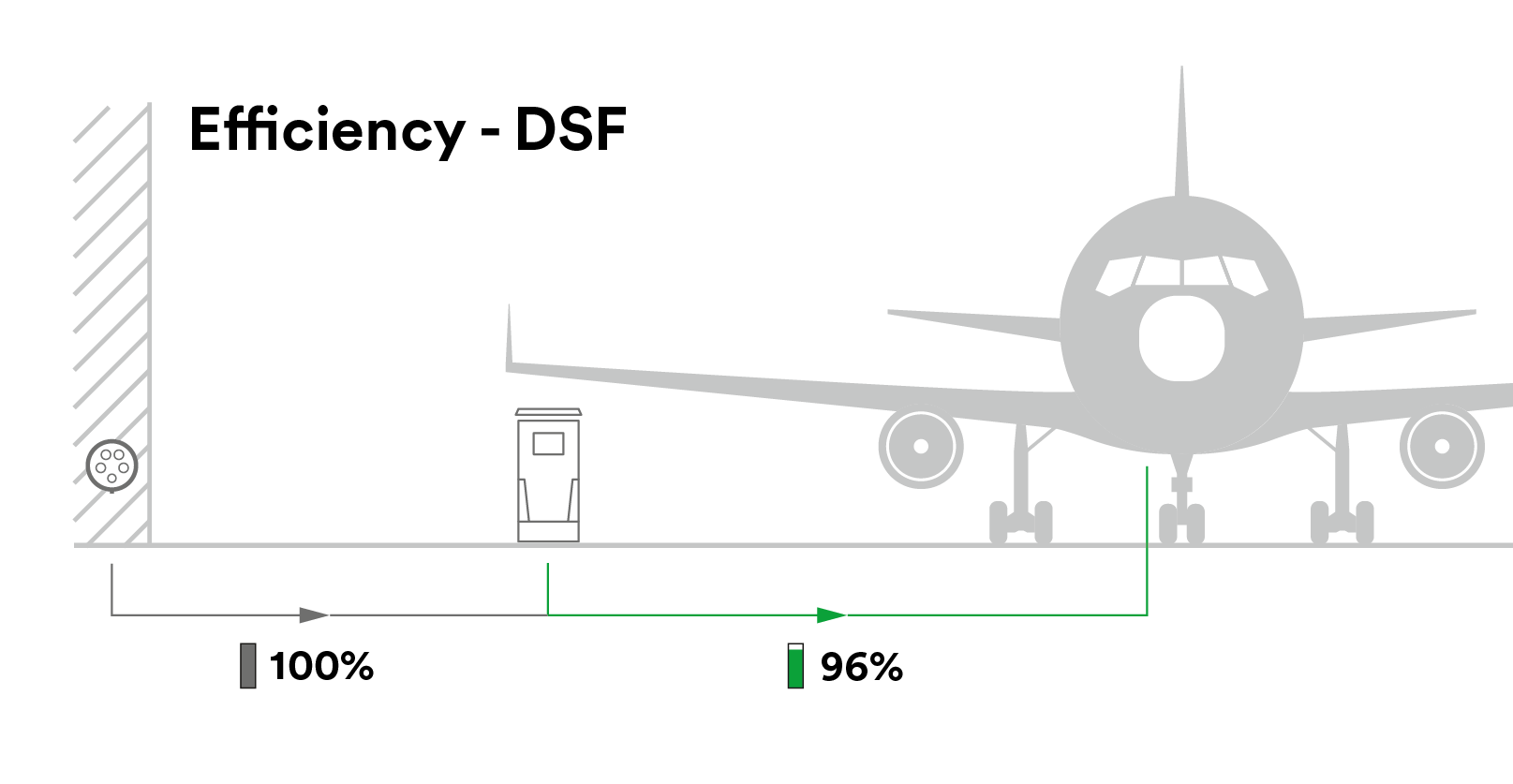 This should illustrate how important it is to look at the losses, as minimizing the overall losses should be the key factor in technology decisions.
Returning to the ground power unit, increased losses of the unit lead to:
Less heat inside the unit. This reduces the effort for ventilation at indoor applications.
Less heat inside the unit also increases lifetime and reduces service efforts.
Less losses also require less power from the mains and leading to reduced cabling effort.

Clearly reduced energy costs and no unnecessary environmental pollution.
Therefore, system decisions should not be made only on sales prices. The Dynell team is happy to empower a sustainable future together.