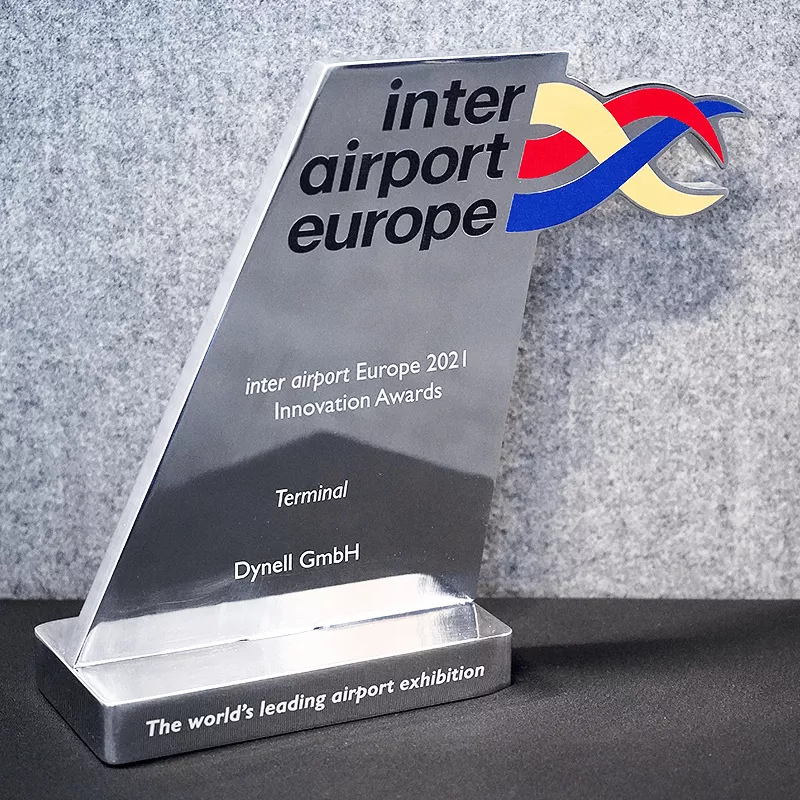 The Inter Airport Europe took place from the 9th to the 12th of November in Munich. Even tough entrance restrictions were in place for various countries, it was still an outstanding exhibition for Dynell.
The quality level of discussions reflected the high interest by our customers in the products of Dynell.
Especially the environmental friendly solid-state converter with its new innovative plug & play DIM (Dynell Inverter Module) design attracted many visitors. As a matter of reward, this product technology also won this year´s innovation award in the category "terminal". This award is an honor for Dynell and underlines the passion of getting the innovation leader for 400Hz ground power supply in the industry. The Dynell team says thank you to all visitors and customers for the chance to personally engage again and enjoying this exhibition together with us after a long gap.
Dynell - The Power League