ISO 9001 & 14001 certification - successful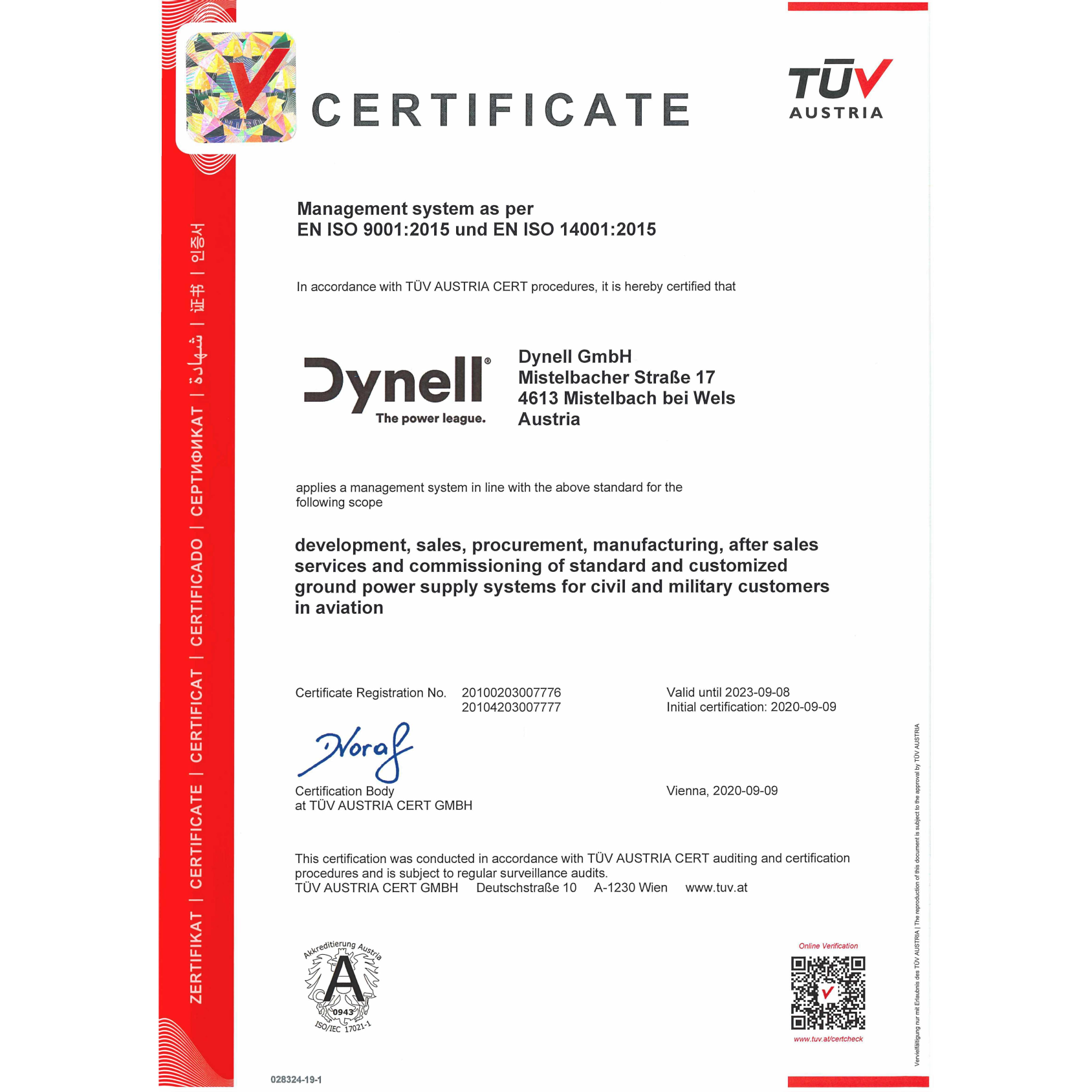 Dynell operates a corporate policy in which we attach particular importance to agility, attention to detail and cooperation to provide our customers with high quality products that meet the highest standards.
The entire Dynell team has worked intensively on this certification over the past few months, creating a state of the art process structure and rising quality awareness.
After the successful completion, Dynell is honored to receive following feedback by TUV "great to see aspiring companies not even implementing ISO 9001 & 14001 but also live by the values and processes around it"
Special thanks to the team of Dynell for this excellent achievement.